Yellowbrick road-tested by Lostafreshair 
It's inevitable, when looking at safety devices for outdoor adventures to compare the various options available, of which there are several on the market.
Personally, I've always carried a PLB (GME 406MHZ), but with the advances in technology it means that devices and options are getting smarter, smaller and lighter. Because of these changes, I've started to look at other options, so this chance to road test the Yellowbrick came at a good time.
When I first heard about this product a few years ago, I couldn't help but think that perhaps the marketing folks hadn't consulted with the outdoors community, specifically the lightweight hiking niche. I can't think of any bushwalker who would want to carry any device called a brick, yellow or otherwise. However, there is another product (the tough industrial version) in the family of products available from the importers G-Layer called a RockSTAR. The weight is the same, but the name is a much better choice!
read the full story
Yellowbrick uses the Iridium Satellite phone network which is made up of many fast move low earth orbit satellites, which means it works pretty well anywhere you can see the sky. The messages can be sent to other Yellowbrick units, an email address or mobile phone. People can message you back either by a special email address or through the website. The unit can also send your GPS location at regular intervals to share with your friends on a website. 
When you open the box the unit is charged and comes with a registration card to get you logged on and play straight away. When fully charged the company says the battery lasts for about 2000 message sends – that is enough juice for a good few months walking.
The unit weighs about 303 grams, is water- proof and drop resistant. The screen uses OLED (organic LEDs), so it uses a very small amount of battery, works well in the dark and in daylight.
The menu is fairly intuitive to use with one exception. To switch it off you select "Deac-tivate". Deactivate sounds rather permanent to me, but I guess the reason they use this word is the unit does not power down fully but switches off radios and other bits that use a lot of power. Turn off would make more sense to more people I think, I got over it pretty quick – but just felt like a whinge 🙂 
download bushwalk.com emag and read the full review by clicking here
Yellowbrick Tracker Review by L2SFBC
If you're reading this then chances are you enjoy the feeling of freedom and adventure that comes from wandering around large expanses of nature mostly uninhabited by mankind.
Unfortunately, with adventure  comes risks, and at some point you may well need to alert others of your location and situation because you won't be close to help.  Or maybe even if nothing's wrong you may just want to broadcast your whereabouts for concerned relatives.  Could be that you'd like others to track your progress on a hike, drive or ride just for fun – it is 2014, after all, and we do that.  There's no way you can rely on the smartphone as it's fragile, eats its battery and is quickly out of communications range.  What you need is something that communicates with the wider world via satellites, is tough enough to drop and won't run out of power until after you do.
Enter the Yellowbrick, which exists for two purposes – to track your location and to act as a text messaging device anywhere in the world.  The device has a high-sensitivity GPS receiver and continuously sends your location to the Yellowbrick servers via a satphone network.  From there your progress can be viewed via website that integrates with Google Maps and/or Google Earth's data to form a tracklog ("breadcrumb trails") showing exactly where you've been, and where you are.  The tracklog reporting period is variable from continuous to manual so as to balance accuracy of location, cost and battery life, but only variable by time, not distance.  You can split the tracklog into 'events' so the map isn't cluttered with previous trips to the same area.
read the full review here
Here is what Polar Explorer Eric Philips had to say about our Yellowbrick personal tracking device;
"The Yellowbrick supplied by G-Layer, is a valuable tool for any expeditioner.Aside from its safety function I used it to automatically update Facebook, Twitter and my Yellowbrick blog. Every day, in the warm confines of my tent on the Antarctic Plateau, I composed my blog on the Yellowbrick app on my iPhone, bluetoothed to the brick and sent the message. Easy, fast and precise. The brick itself is ruggedised, the battery life is unsurpassed and the screen works at temperatures well below what the polar regions can throw at it. Big buttons make for easy use and best of all is the set and forget function of the tracking service. Just program the device to transmit a position, anywhere between every few minutes to every day, and it will do its job without fail, automatically updating a Google map and giving an expedition's precise locating status. I even noticed that the signal from inside containers and thick-walled tents was much better than an Iridium phone."
read the full story here
Bushwalking Blog Review: Yellowbrick V3 MKII GPS Tracker and Messenger: Keep in touch on your next big hike
NOVEMBER 11, 2013 BY NEIL FAHEY
As nice as it is to know there are people who care enough to be worried about me when I'm out hiking, it always sucks to think that I've left someone with that slight, niggling anxiety, that won't go away until they know I'm home safe.
That was probably one of the driving factors in my decision to buy my GPS and PLB, and I'm sure my loved ones feel better knowing that I have those with me. The only thing they'd probably like even more (especially those of them who are more prone to worry – not mentioning any names here) would be to track my location on a map, receive "I'm okay" messages at regular intervals, or even check in with me at any time to make sure I'm safe and well. This would be the most immediately obvious benefit of the Yellowbrick for me, but there are many more benefits and how you use the device would depend on your needs… Full review
Richard Russell reviews a Yellowbrick MKII
The Yellowbrick Tracker is a two-way messaging device that uses the Iridium satellite network. It seems to be marketed primarily to the sailing world, but I decided it might be useful for lightweight backpacking trips, and I'm going to review it in that context.
You can check out all the manufacturer's information on their website here…
http://www.yellowbrick-tracking.com 
The manufacturer is based in the UK, and at the time I purchased mine (April 2013) there wasn't much information on the internet from actual users, so I had to take a bit of a gamble that it was all it was cracked up to be. I heard about the device from an interesting article on Backpacking Light by Rex Sanders. I was looking for something to use on a thru-hike of the John Muir Trail in September 2013, and I did not want to rely on my Iridium phone or my SPOT locator, for reasons I'll get into later on. I placed the order on the manufacturers web site and was pleased to have it in my hands four days later in California.
The device is completely self-contained, sealed, waterproof, and rugged. The claimed weight is 305g, and that is pretty accurate. Mine measured 10.85 ounces. The dimensions are roughly 7″ x 3″ x 1.5″. About the size of an Iridium phone, and about the same weight, but much more useful.
The Yellowbrick comes in a nice box, complete with a world-wide type 2 Amp USB charger that has multiple prongs for fitting into pretty much any AC outlet you might encounter. Also in the photo below you can see the optional yellow holster and the optional rail-mount. The rail mount screws to the back of the Yellowbrick and lets you then attach it to a vertical or horizontal pipe, such as bike handlebars or boat hand rails. The yellow holster has a multitude of velcro straps that should cover just about every possibility.
I was interested in the weight of the Yellowbrick. As most backpackers know, manufacturers figures are rarely to be trusted, and you have to be very careful to read the fine print. so I popped this on the scale and was pleased to find that the weight was exactly as specified…Full review
Korpijaakko – Yellowbrick YB3 review
This is a review of (arguably) the best two-way satellite messaging and tracking device on the market: Yellowbrick YB v3.
I've written about satellite communication devices earlier covering a bit of tech, the basic options and some messaging devices and later about more messaging devices. And not long ago I shared my experience and a word of warning regarding the SPOT devices. In the review I promised also to tell more about the YB v3. So here we go!
Systems
The YB v3 is a two-way communication and tracking device based on satellite technology. The unit uses GPSsatellites to locate itself (just like the SPOT) and Iridium Communications satellite network to send and receive data (unlike the SPOT). The latter is a big thing!
Iridium is the only satellite communication company providing true global coverage from Pole to Pole and even under dense vegetation. The Iridium satellite constellation consists of 66 satellites on low Earth orbits covering the whole globe. In addition to communicating with ground stations the satellites can also communicate with each other improving the system even more. This means a device based on the Iridium system (like the Yellowbrick) should work reliably anywhere on the globe (unlike the SPOT).
Device
The YB v3 is not especially small gadget but still fits in a large pocket and gives a good grip. The new YB v3 MkII measures 144 x 76 x 36mm and weights 305 grams. It's bigger than SPOT devices but the size means proper big buttons and an OLED screen!….Full review
Report on Yellowbrick Tracking System testing on Southern Patagonian Icecap

Spanish Highs Mountain Guides testing the Yellowbrick Tracking system on the Southern Patagonian Icecap in November and December 2011.
We have been reviewing and testing the Yellowbrick 3 Tracking system on the Southern Patagonian Icecap recently. This is a remote and wild place and a good place to put the Yellowbrick and it's satellite network through it's paces. Here are our findings and observations.
Our Particular Requirements
Our previous experience on the Icecap in 2010 had been marked by high winds and bad weather. We got caught out and had a rough time getting off the glaciers. This year we wanted to try out one of the new 2 way messaging and tracking systems appearing on the market to aid communications and especially weather forecasting. Our requirements were:
  To obtain daily weather forecasts for the Icecap sent from our base in Spain
  To report our position to our website at least twice daily
  To be able to send emergency messages in case of problems or in rescue or evacuation situations
If the above were possible then we wouldn't have any need for a dedicated satellite phone.
Why Yellowbrick?
Quite simply, they were the first to offer us a tracker in time for our Patagonian Expedition starting on 19th November 2011. The Delorme InReach wasn't available (after months of delay!), the Spot Connect/Messengers aren't 2 way text messaging systems (they also use the Globalstar network, ineffective in Patagonia), and we needed something quick.
We found the staff at Yellowbrick most helpful, honest and accommodating. The Yellowbrick was still in development, but they said it would fulfill our requirements (see above). The tracker promptly arrived in Spain and we quickly managed to activate the unit, a simple process.
The Yellowbrick 3
What struck me about the Yellowbrick 3 was it's rugged solidity. It seems bombproof, useful in an expedition or mountaineering environment. It is enclosed in a tough weatherproof exterior casing and feels heavier than it's mere 305 gram weight suggests. It came with a soft pouch to protect the Yellowbrick 3, with velcro straps and restraining bungee cord. This attaches to almost anything you wish. In Patagonia we had it attached to a frontal rucksack strap, within easy reach.
The Yellowbrick can survive underwater for 30 mins in 1m of water and has been tested in yacht races throughout the globe, so it's use in a snow/mountain environment should be assured.
It has 4 basic  buttons (Up, Down, Left, Right) and an "Alert" button suitable hidden and protected. Unlike the earlier Spot Messengers one can't accidentally send an alert signal. There is a USB socket at the back for recharging that is also protected from weather and damage. All in all what I do like about the unit is it's simplicity. What I don't want to be doing in a blizzard is fiddling around with small knobs, buttons and Querty keyboards etc!
Testing
Our fellow guide, Jane Fields based in Spain, acted on our behalf of our Alerts and Message handling. She became our base communications person. She would receive the Alert or Emergency messages should we be unfortunate enough to need assistance. She had the Telephone numbers of the rescue services in El Chalten, Argentina. She would also provide the team with twice daily weather forecasts via the Yellowbrick.
You can send messages to the Yellowbrick via the dedicated website host or via an email address. Any message sent from the Yellowbrick can be automatically forwarded to whatever email you wish…… full review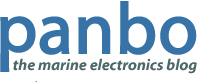 Yellowbrick 3, the Iridium 9602 strikes again
Aug 10, 2011
The UK company Yellowbrick has made a name for itself primarily by supplying offshore racing fleets with self-contained tracking devices based on Iridium's original 9601 short burst data modem. But the new Yellowbrick 3 hardware announced this week is build around the smaller, less expensive, and more able 9602 modem and Yellowbrick intends to sell it as a standalone marine safety, tracking, and communications product as well as use it for fleet rentals. Yes, the Yellowbrick 3 is similar to the DeLorme inReach announced earlier this summer, but it's got more features and flexibility, and it costs more…
Unlike the inReach, the YB3 has a small OLED screen which apparently can be used to "choose from hundreds of preset messages to send via e-mail or SMS, and receive messages back…" It also has a 5.3Ah LiPo battery that can purportedly handle over 2000 messages and which can be recharged via USB cable, and it supports an external Iridium/GPS antenna so it can be set up down below. But like inReach, the standalone device can be used via Bluetooth to send and receive custom messages using an Android or Apple apps phone or pad…full review
Comments
comments